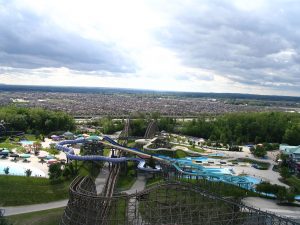 Licensed plumber in Vaughan serving residential and commercial properties.
Staying on top of the constant advancements in the field of plumbing technology as well as providing our customers with a high level of service is not always easy but we do it! Our professional plumbers are leaders in the industry who work hard to stay current on the advance in the plumbing industry. They can solve any plumbing problem at your home or business and they are available 24 hours a day. Therefore, whenever you need a qualified local plumber our plumbers are ready to help.
Full-service Vaughan Plumbing Contractors
Our Vaughan plumbers are the best local plumbers. All of our plumbers are bonded, licensed and insured for your protection. You do not have to worry about having our plumbers at your home or business. Moreover, because our plumbers are highly experienced and well trained they can tackle even the toughest plumbing problems. When you need a combination of great work at a fair price call our plumbers and us right away will be there fast to fix any plumbing problem that you have.
Local Vaughan Plumbers
If you need a plumber, it is important to find a local Vaughan plumber that knows the area and knows the climate. We hire only local plumbers who have the expertise and the skills to fix any of your plumbing problems and provide the routine plumbing maintenance that will help your plumbing stand up to the local climate and weather throughout the year. We take pride in being a local company and hiring local workers.
Vaughan Backwater Valve Service
Backwater valve installation will help to protect your plumbing system against the backflow of water from sanitary and storm drainpipes. If you have an older home, your home probably does not have a backwater valve. Many older homes do not. However, if your home is newer you may have one already. If you do not already possess one you should consider installing a backwater valve. A backwater valve prevents dirty city sewer water from flowing into your home. Just a simple valve installation will protect your basement from flooding with sewer water. We have a lot of information on our website covering the importance of backwater valves.
Drain Cleaning Services
Clogged drains can a huge hassle for many Vaughan residents. Build-up fats, oils, grease, or foreign objects are the common cause of drain clogs. There are warning signs that your drains might have a clog like seeing water that does not drain as fast as it should. If you experience signs of a clog, call us right away. Our plumbers can get your drains cleaned out before you have a fully clogged pipe or a plumbing emergency.  We handle clogs of all sizes and in all drain pipes; toilet clogs, kitchen sink clogs, bathroom tub clogs, and more.
Our Plumbers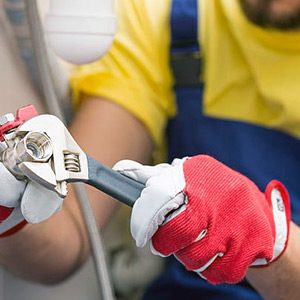 All of our plumbers are local and it is important for us to hire local plumbers. We provide ongoing training to make sure that all of our plumbers know about any advances in the plumbing industry. We also give them the latest high tech equipment and teach them to use it so that they have the best possible tools to serve our customers. When you want to have routine plumbing work done such as a faucet installed, or if you have a big plumbing emergency, our highly skilled and experienced plumbers will be there for you. We work with modern high tech plumbing equipment that enables us to deliver the most cutting-edge solutions including tracing, CCTV cameras featuring both video and sound recording characteristics.
Customer Service Oriented
Customer service is the highest priority for our company. We want you to be comfortable with our plumbers, their work, and our prices. We know that plumbing emergencies can be a big and unexpected expense. That is why all of our estimates are flat-rate. When we quote you a price, you can be confident that there will not be any additional labor charges or other charges. The price we quote you is the only price that you will pay. You can call and talk to our customer care team members anytime you have a question or need some advice about plumbing.
Emergency Plumbing Service in Vaughan
When plumbing emergencies happen, you want a local plumber who can get there fast. Our plumbers are available 24 hours a day, 7 days a week every single day of the year. Whenever you have a plumbing emergency, you can call us and talk to a real customer service rep. In addition, our plumbers will be at your home as soon as possible to help you. Call us at ADP Plumbing at 416-822-2221 anytime.