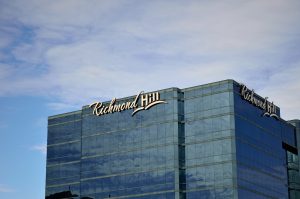 Licensed plumber in Richmond Hill serving residential and commercial properties.
If you need a fully licensed plumber in Richmond Hill to take care of plumbing in your home or business, our plumbers are on call 24 hours a day. We hire only the best plumbers in the local area. Our team of professional plumbers is committed to giving you the best service possible and providing the highest quality work. When you need plumbing work done, whether it is an emergency or routine maintenance, call us to get the best work at the best price.
Full-service Richmond Hill Plumbing Contractors
Our Richmond Hill plumbers are ready to go whenever you need a plumber. We only hire plumbers that have great credentials and experience. Then we continue to train them and support their ongoing education so that whenever there are new advances in the plumbing industry they are right on the cutting edge. We also give them the best tools so that they can fix your plumbing problems quickly and efficiently. When you need a full-service Richmond Hill plumber call our plumbers and us any time of the day or night will be there for you.
Local Richmond Hill Plumbers
We are a local plumbing company and our plumbers are local too so you can be sure that they recognize the needs of the homeowners who live in Richmond Hill. Because they are familiar with the climate and weather in Richmond Hill, they know that the weather can have an impact on your plumbing. Local weather and climate can negatively affect your plumbing; our plumbers understand these nuances and act to ensure your property is safe. Moreover, they will fix those problems so that you do not have the same problems again.
Drain Cleaning Services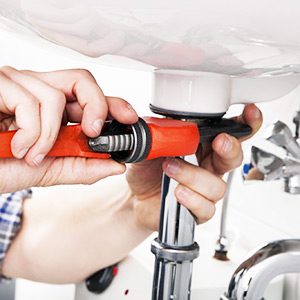 Clogged drains are something that all homeowners have to deal with eventually. Drains will start to clog after a while. Washing food and other debris down the drain is one major reason. However, a fully clogged pipe can cause a lot of damage. A clogged pipe could burst and cause water damage and other problems. Getting your drains cleaned regularly will help prevent this problem. In addition, regular drain cleaning makes it easier for our plumbers to spot any hairline cracks or small leaks in your plumbing that could cause problems later on. Call us today to schedule routine drain cleaning in y our home.
Richmond Hill Backwater Valve Service
Does your home have a backwater valve? If your Richmond Hill home does not have a backwater valve, you need to get one installed. Installing a backwater valve is a simple procedure that our plumbers can do quickly and it will provide a lot of protection for your home. When the rainy season comes, the city sewers fill up with a lot of extra water. They were not designed to hold that much water. Therefore, when they get full they overflow and water from the sewer can flow through your home's pipes into your basement. The last thing that you want is to have city sewer water flooding your basement. Installing a backwater valve can make it impossible for that sewer water to flow into your home.
We Only Hire the Best Plumbers
Every plumber that we hire has the training and experience to provide the best service to our customers. We take pride in the skills and experience that our plumbers have. They participate in ongoing training to make sure that they are aware of any advance in the industry. Moreover, they work with the best equipment that is on the market. Our team has five fully equipped plumbing trucks that contain any equipment they need to get all plumbing jobs done from big to small. We work with modern high tech plumbing equipment that enables us to deliver the most cutting-edge solutions including tracing, CCTV cameras featuring both video and sound recording characteristics.
Customer Service Oriented
We want all of our customers to feel like they got great work for a great price. Our customer service team is always happy to talk about any of your plumbing concerns and help you in any way they can. When our plumbers give you an estimate for a job you can be sure that the price that is quoted is the final price for the job. All of our estimates are flat-rate so you will not ever have additional charges or surprise charges.
Emergency Plumbing Service in Richmond Hill
We are always here for Richmond Hill homeowners or business owners when there is a plumbing emergency. Our team is available 24/7 every day of the year, even on holidays. That is because we know that emergencies can happen at any time and do not just happen during regular business hours. Therefore, if you have a plumbing emergency call us at 416-822-2221.