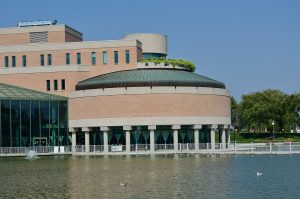 Licensed plumber in Markham serving residential and commercial properties.
When you need a licensed Markham plumber, call us. Our plumber's training and experience are some of the best in the industry. We are able to take care of all of your plumbing problems. We offer flat rate quotes so that you can be sure you are always getting the best price and that you will not have to pay additional charges. When you need plumbing repairs or plumbing maintenance done our plumbs can handle any plumbing job for your home or business.
Full-service Markham Plumbing Contractors
It is important to have a plumber that you can trust. All of the plumbers that work on our team are licensed, insured and bonded so that you don't have to worry about who is coming to your home. We know that you want to have your plumbing problems fixed quickly and fixed right the first time. Our plumbers have the knowledge and training needed to handle any plumbing problem from finding a leak to dealing with flooding or just unclogging the kitchen sink.
Local Markham Plumbers
When you need to hire a plumber to deal with a plumbing emergency, it is always best to hire a local plumber. Local plumbers know more about the climate and weather in Markham and they know how that can cause problems in your plumbing. Having a local plumber who knows the area and the weather work on your plumbing ensures your plumbing is in the hands of a competent tradesman. All the plumbers that we hire are local to the Markham area.
Drain Cleaning Services
Dealing with clogged drains is no fun for homeowners. Sometimes you might not even know you have a clog until a pipe burst or the water will not drain from the sink at all or the toilet will not flush. If you have a clogged drain, our plumbers will unclog it and make sure your plumbing is working great. Our plumbers are experts at unclogging drains, providing service to both commercial and residential properties.
Markham Backwater Valve Service
Backwater valve installation will help to protect your plumbing system against the backflow of water from the city sewers. No one wants to end up with city sewer water flowing into his or her basement or into his or her home. The best way to make sure that does not happen is to take the time to have a backwater valve installed. Backwater valve installation will prevent such a catastrophe from occurring, protecting your home and family with a backwater valve.
Our Plumbing Team Is the Best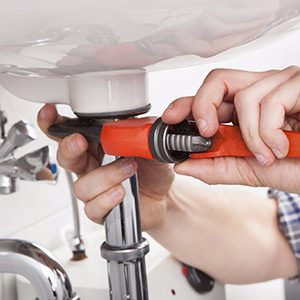 We satisfy every plumbing need including toilet and faucet replacement or repair, drain snaking/cleaning and maintenance, sewer rehab and repair, and video camera inspection services. Our twelve local plumbers have the best training and the most experience of any local plumbing staff. We take pride in providing ongoing educational opportunities and training for our plumbers because it is important to us that they stay up to date on innovations in the plumbing industry.
We also make sure that we always have the latest technology and tools for our plumbers to work with. We work with modern high tech plumbing equipment that enables us to deliver the most cutting-edge solutions including tracing, CCTV cameras featuring both video and sound recording characteristics.
We will not stop making sure that our plumbers have the most knowledge and expertise of any local plumbing team. That is our commitment to you, and to them.
Customer Service Oriented
We believe that providing the best customer service is just as important as providing great quality plumbing work. If you have concerns or questions our customer service staff is always available to help you. If you have an emergency, you can contact us at any time of the day or the night every day of the year and we will get someone out to your home to help as soon as possible. You do not have to face plumbing emergencies alone. We will always give you a free quote that includes the price for the entire job. You will not ever have to worry about being stuck with additional charges.
Emergency Plumbing Service in Markham
We provide 24/7 emergency plumbing services in Markham every single day of the year. This means that whenever you have a plumbing emergency such as a burst pipe, flooded basement, or clogged drain you can contact us and we will be there to help solve your problem. For more information, contact ADP Toronto Plumbing, your local Markham plumbers for a plumbing estimate online or directly at 416-822-2221.