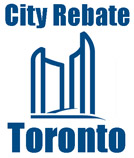 You could be eligible for $1,000s back on your plumbing work, we'll help you save.
Utilizing cutting-edge technology and high-quality materials, our plumbers are always prepared to solve all of your plumbing and drainage issues. At times the cost certain plumbing services can become expensive. Certain municipalities provide grants in the form of rebates in order to help homeowners cover these costly problems. ADP Toronto Plumbing, as a licensed plumbing contractor, is experienced in the process and ready to provide guidance and rebate assistance should your project be eligible so such grants.
In 2012, the following cities continue to accept the applications for rebates:
---
City of Toronto
Contact #: 416-395-6376
Basement Flooding Protection Subsidy – PDF
Basements can flood for many reasons. While the City of Toronto is working to make improvements to its complex system of underground pipes, sewers and catchbasins, these improvements alone cannot completely protect a home from basement flooding. With the increasingly frequent and severe weather events related to climate change, it is essential that homeowners take the appropriate action to reduce the risk of basement flooding on their own private property. Those who isolate their home from the City's sewer system can significantly reduce the risk of basement flooding.

To assist homeowners, the City offers owners of single-family, duplex and triplex residential homes a financial subsidy of up to $3,200 per property to install flood protection devices including a back-water valve, a sump pump, and pipe severance and capping of the home's storm sewer or external weeping tile connection.
---
City of Vaughan
Contact #: 905-832-8562
Back Water Valve Installation Subsidy – PDF
The Back-water Valve Installation Program has been developed to assist homeowners in protecting their basement from flooding caused by surcharged sewers during severe weather events. Those who install a back-water valve can significantly reduce the risk of basement flooding however, there is no guarantee that installing a back-water valve will entirely prevent basement flooding in the future.

Each property owner is required to have a plumber or drain contractor, licensed by the City of Toronto or registered with the Regional Municipality of York, carry out a site assessment to determine the suitability of isolating their property from the sewer system, and provide a written report.

In consultation with the plumber or drain contractor, homeowners may determine that a back-water valve on the sanitary sewage connection may provide sufficient basement flooding protection.

The available subsidy of 50% of the invoiced cost of installing an approved back-water valve, up to a maximum of $750.00, including eligible labour, materials, permit and taxes.