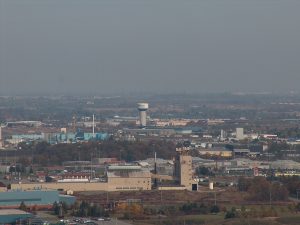 Licensed plumber in Milton serving residential and commercial properties.
Our professional Milton plumbers are the best ones to call when you need plumbing work done. All of our plumbers have the experience and skills necessary to take care of plumbing problems from large too small. Whether you have a bona fide plumbing emergency or just need routine plumbing, maintenance is done for your home or business our plumbers will do the best job for you. Moreover, since our plumbers are on call 24/7 you will never face a plumbing emergency alone. Our plumbers will be there to help you as soon as you call.
Full-service Milton Plumbing Contractors
Licensed, insured, and bonded, you can depend on our Milton plumbers. You never have to worry about who is coming to your home to work on your plumbing when you hire our local Milton plumbers. Our customer service staff will be happy to answer any of your questions and send one of our highly trained plumbers to your home to deal with any plumbing issue. From replacing a faucet to dealing with a toilet clog, and finding a leak in your laundry room plumbing – our plumbers can do it all.
Local Milton Plumbers
Hiring local plumbers do more than putting more money back into the local economy. When you hire our local plumbers, you are going to get better service than you would from another plumber that does not know the local climate and weather. Local weather can have a big impact on your plumbing. From knowing how cold winter weather affects your pipes to be able to install a backwater valve to prevent backflow during the rainy season the knowledge and expertise that you get from local plumber matters. We hire only local plumbers to provide plumbing services to local residents.
Drain Cleaning Services
Clogged drains are more than just a hassle for local homeowners and business owners. Clogged drains can cause serious plumbing problems like burst pipes or leaks that can cause major damage or flooding. Luckily, our plumbers can fix any clogs from kitchen sinks to shower, toilets, and even laundry room plumbing clogs. It is also a smart idea to have our plumbers come and regularly clean your drains to make sure there are no clogs building up in your plumbing.
Milton Backwater Valve Service
If your home does not have a backwater valve, it really should have one. In the Milton area, the rainy season can cause flooding in the city sewer pipes. When those pipes are full, the excess water can flow into homes through the pipes that connect the home's plumbing to the sewer. You can imagine how unpleasant it would be to find backed up sewer water from the city pipes flooding your basement. It is a health hazard for anyone in the home as well as being a major source of damage. Installing a backwater valve is a quick project and it is more affordable than you might think. Call one of our customer service team members to find out more about having a backwater valve installed in your home.
Meet Our Team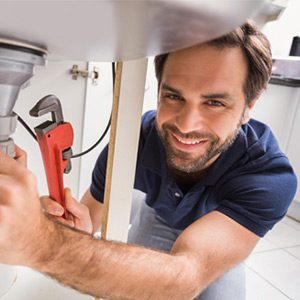 We have twelve of the most skilled local plumbers on our team. They have five trucks filled with the latest plumbing equipment and technology so that they can tackle big and small jobs for our customers around the clock. The use of technology for plumbing is making it easier to identify problems before they become big expensive jobs, like using cameras and sound equipment to identify leaks and weak pipes before they burst.
Because we have highly skilled and experienced plumbers and we give them the best and latest tools to do their work you can trust that our plumbers will always provide the best plumbing services to you.
Customer Service Oriented
Customer service is something we believe in. We want you to be confident that when you call us we will listen to you, work with you, and help you solve any problems in your home's plumbing. Call one of our customer service team members and talk to them about your concerns. They will be happy to schedule an appointment for an estimate for a routine job or get a plumber to your home right away if you have a plumbing emergency.
Emergency Plumbing Service in Milton
We are on call 24/7 anytime you need emergency plumbing help in Milton. This means that whenever you have a plumbing emergency such as a burst pipe, flooded basement, or clogged drain you can contact us and we will be there to help solve your problem. For more information, contact ADP Toronto Plumbing, your local Milton plumbers for a plumbing estimate online or directly at 416-822-2221.