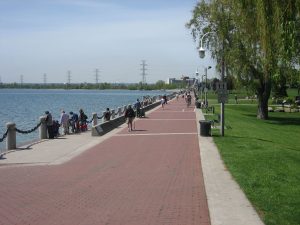 Licensed plumber in Burlington serving residential and commercial properties.
When your home or your business in Burlington has a plumbing problem, our professional plumbers are available to help. Our staff of experienced and highly skilled plumbers can solve any plumbing problem that your home or business has. They can also perform preventative maintenance on your plumbing to prevent future emergencies. Our plumbers are the best in the area and we take pride in providing great work at a great price for homeowners and business owners.
Full-service Burlington Plumbing Contractors
Licensed, insured, and bonded our plumbers are well equipped to provide excellent Burlington plumbing services. When you have a plumbing problem, you do not want to rely on someone that might know what they are doing. You want to hire a professional that has the skills and experience to get the job done right the first time. All of our plumbers have gone through extensive training and have the best equipment as well as years of experience. They can take on any plumbing problem.
Local Burlington Plumbers
Hiring local Burlington plumbers helps you and helps the community. Local plumbers understand the climate and the weather in the Burlington area and they know how that weather will affect your plumbing. They can suggest preventative maintenance to prevent future problems. In addition, they can fix problems impacted by the local climate. When you hire a local small company, you are supporting your local community and we know that is important to our customers.
Drain Cleaning Services
Clogged drains are one of the most common household problems that our plumbers are called to fix. Over time, drains in homes can clog up with debris, hair, cooking grease and other things. Getting your drains cleaned regularly will prevent these clogs from building up so that you do not have a fully clogged pipe or a burst pipe. However, if you do get a stubborn clog or a burst pipe our plumbers will be there to fix it for you and repair the damage. Our plumbers are on call 24 hours a day so that whenever you need urgent plumbing work they can get the job done.
Burlington Backwater Valve Service
If your home does not have a backwater valve our plumbers can install one for you. Every home should have a backwater valve. Installing a backwater valve will prevent flooding because of water backing up the main drain from municipal storm sewers. Sometimes when there is a lot of rain or when storms are very bad the water in the sewer pipes rises and can flow directly into your home. A backwater valve is a dedicated valve that prevents sewer water from flowing into your home. A sewer waterflood is unpleasant and can be a health hazard so it is important to have a backwater valve put in.
The Latest Technology
Taking care of our customers and making sure that every customer is a happy customer matter to us. We have a full team of twelve professional plumbers to meet all your plumbing needs. All of our plumbers work out of five fully equipped plumbing trucks that contain the best and the latest plumbing technology and equipment to make it easier for our plumbers to fix your plumbing.  We can address every plumbing need including toilet and faucet replacement or repair, drain snaking/cleaning and maintenance, sewer rehab and repair, and video camera inspection services. We work with modern high tech plumbing equipment that enables us to deliver the most cutting-edge solutions including tracing, CCTV cameras featuring both video and sound recording characteristics.
Customer Service Oriented
Customer service is important to us and we want to make sure that our customers are satisfied with our work. The best plumbers in the area do all of our work so you can be sure you are getting quality work every time. In addition, we will give you a flat rate estimate that is the price for the entire job so you know exactly how much the work will cost. There will not be any surprises on your bill when the plumbers are done with their work. You can trust that you are going to get the best service at the best price in Burlington.
Emergency Plumbing Service in Burlington
Emergency happens, and they do not always happen during business hours. Our plumbers are versed in handling every plumbing disaster you can imagine, so whenever you have a plumbing emergency we will solve it for you.  If you have a plumbing emergency such as a burst pipe, flooded basement, or clogged drain, you can contact us and we will be there to help solve your problem. For more information or immediate plumbing help, call ADP Toronto Plumbing, your local Burlington plumbers for a plumbing estimate online or directly at 416-822-2221.