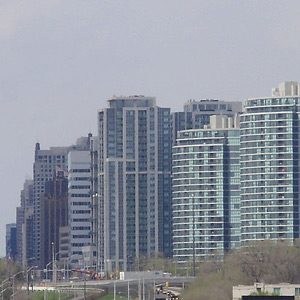 Licensed plumber in North York serving residential and commercial properties.
If you are looking for the best North York plumbers to help you with a plumbing problem call us. Our local plumbers have spent a lot of time training and getting the experience necessary to solve any plumbing problem. It does not matter if you need plumbing help at your home or your business our plumbers are up to the challenge. Our entire team values customer service and high-quality work so you can trust that they will do a great job when it comes to fixing your plumbing.
Full-service North York Plumbing Contractors
All of our plumbers have the credentials and the training necessary to be at the top of their field. Our team is licensed, bonded and insured. We encourage our plumbers to stay on top of current trends in the plumbing industry and we regularly update our equipment so that our experienced plumbers always have the tools and the training they need to tackle every plumbing job from the large to the small.
Local North York Plumbers
Hiring local plumbers is important to you and we understand that. Every plumber we hire is local and knows the climate and weather in North York. They can troubleshoot plumbing problems more creatively because they know the local plumbing system and nuances of the area. You do not have to be concerned that the plumber you hire does not know what they are doing if you hire our local plumbers when you need regular maintenance done on your plumbing or if you have a plumbing emergency.
Drain Cleaning Services
Clogged drains are a big headache for homeowners. However, regular drain cleaning can make clogs much less of a hassle. When you get your drains regularly cleaned out, they do not have the chance to build up big clogs that can cause major damage. It is always a good idea to get your drains cleaned out regularly. However, if you do develop a clogged drain our plumbers will be happy to clear it for you. Our plumbers are experts at unclogging drains.
North York Backwater Valve Service
If you have been thinking about having a backwater valve installed, now is the perfect time to get it done. Getting a backwater valve installed now before the wet weather starts means that your home will not be at risk of sewer backups and floods when the wild weather starts. When the weather gets bad city sewer pipes can fill up with water very quickly. Then that water can flow through your pipes into your house. There can be flooding and sometimes even damage to the foundation of your home. To avoid that you need to have a backwater valve put in. It is an easy way to make sure that you will not have hazardous sewer water flooding into your home. Call our customer service team today to schedule an appointment for a flat rate quote.
We Have a Great Team Ready to Serve You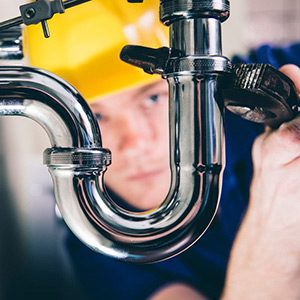 We hire only the best local plumbers to join our ranks. All of our plumbers have been through years of training and have the best credentials. We also have five trucks that contain all the latest plumbing equipment so that our plumbers have all the tools they need to solve any plumbing problems that you have. When you have a plumbing emergency we can have a team of plumbers ready to go quickly no matter what time of the day or night your emergency occurs.
Because our plumbers are experienced and educated, they problem-solve exceptionally well and find the most efficient solutions to your plumbing problems. They are masters of their craft who can work with you to protect your home from water damage caused by plumbing emergencies.
Customer Service Oriented
Our customers are everything to us and we work hard to make sure that our customers are always happy with our work and our service. When you get a quote from us, you can be sure that the price quoted will not go up no matter what. Providing flat rate quotes ensures that you won't end up with a surprise at the end of the job. We are available to help you with plumbing emergencies, answer your questions, or schedule routine maintenance 24 hours a day.
Emergency Plumbing Service in North York
When you have a plumbing emergency in North York, call us immediately. You can call us 24 hours a day 7 days a week any of the year. There will always be a live person ready to talk to you and help you. This means that whenever you have a plumbing emergency such as a burst pipe, flooded basement, or clogged drain you can contact us and we will be there to help solve your problem. When you need plumbing, help fast call ADP Toronto Plumbing, your local North York plumbers for a plumbing estimate online or directly at 416-822-2221.