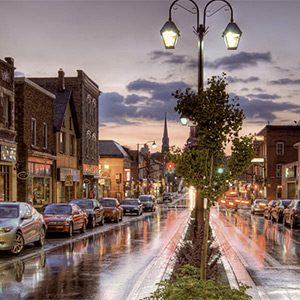 Licensed plumber in Halton Hills serving residential and commercial properties.
Our professional Halton Hills plumbers can fix any plumbing problem that you have. From tough clogs to burst pipes to regular maintenance, there is nothing they cannot fix. We hire only the best local plumbers who have years of experience and the best training so that our customers are always satisfied. When you have a plumbing problem call us first so that our plumbers can handle your plumbing problems quickly and get the job done right the first time.
Full-service Halton Hills Plumbing Contractors
All of the Halton Hills plumbers that we hire are bonded, licensed and insured. We know that quality service matters to our customers and our commitment is to provide the best customer service and the best plumbing work in the area. We regularly send our plumbers to training to stay updated on the best new methods for solving plumbing problems and we give them the best equipment on the market to make sure they have the tools they need to do a great job every time.
Local Halton Hills Plumbers
As a local company, we know that you value the service and expertise that only local companies can provide. Our plumbers understand the local weather patterns and know-how that weather can affect your plumbing. Winter weather here can have a big impact on pipes, especially in older homes, and our plumbers understand the unique problems that can occur in older homes in the Halton Hills area. That is why hiring a local company is the best way to get the knowledge and expertise that will be able to fix your plumbing quickly and efficiently.
Drain Cleaning Services
Clogged drains can be quite a problem for many Halton Hills residents. Clogged drains can lead to cracked or burst pipes. They can also cause hairline cracks in pipes deep within the interior of your home. You may not even realize that you have a small leak in the buried plumbing in the home until you start to see water damage on your walls or ceilings. Nevertheless, we have the latest equipment for detecting leaks deep in your home's plumbing and we can fix those leaks and unclog drains in any area of your home.
Halton Hills Backwater Valve Service
Backwater valve installation is necessary for homeowners in the Halton Hills area. If you live in a newer home, it might already have a backwater valve. However, if you have an older home or a historic home it probably does not have a backwater valve. Moreover, it needs to have one. During the rainy season or in the winter when the snow melts city sewers can fill up fast. They can overflow and send sewer water back up your pipes into your basement or sub-basement. Flooding is a hazard and can cause mold to grow in the home that can make your family sick. Call us and our plumbers will see if you have a backwater valve and install one if you do not. A backwater valve protects your home and your family.
Our Plumbing Team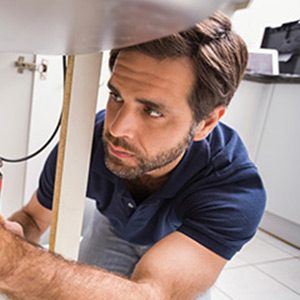 We have one of the largest teams of qualified plumbers in the area. Currently, we have a dozen plumbers on call at any time so that there is always someone available to help you when you have a plumbing problem. In addition, our plumbers have the latest equipment on our five plumbing trucks so that they will always have what they need to fix your plumbing problem fast.
We satisfy every plumbing need including toilet and faucet replacement or repair, drain snaking/cleaning and maintenance, sewer rehab and repair, and video camera inspection services.
We take our work seriously and stay up to date on all the latest trends. Our plumbers go through routine training to learn new methods of solving plumbing issues and learning how to use cutting-edge solutions including tracing, CCTV cameras featuring both video and sound recording characteristics.
We are a full-service plumbing company and can handle plumbing problems for both homeowners and business owners.
Customer Service Oriented
We are committed to making our customers happy. We want you to be happy with the job that we do and happy with the price of the work. We will always give you a flat rate estimate that includes all the costs for the total job. There will not be any additional charges after we give you a quote. You only pay the price that is quoted. Our customer service team is happy to answer your questions and talk with you about your home is plumbing problems anytime.
Emergency Plumbing Service in Halton Hills
We provide 24/7 emergency plumbing services in Halton Hills. So if your home has a burst pipe, flooded basement, or clogged drain you can contact us and we will be there to help solve your problem. For more information, contact ADP Toronto Plumbing, your local Halton Hills plumbers for a plumbing estimate online or directly at 416-822-2221.