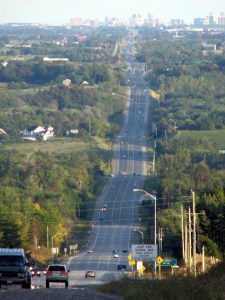 Licensed plumber in Caledon serving residential and commercial properties.
When you have a plumbing emergency at your home or business, our experienced plumbers can solve your problem fast. Our team of local Caledon plumbers have been through extensive training and have the best equipment on the market so that they can handle everything from preventative maintenance to full blown emergencies. Whenever you need a plumber in the Caledon area you can call us and one of our team members will be there fast to take care of the problem.
Full-service Caledon Plumbing Contractors
We only hire the best plumbers so you can be sure that you are getting quality work every time. All of our plumbers are licensed, bonded and insured so you can feel comfortable having them in your home or business. Our plumbers have been through rigorous training and are skilled in the use of the latest plumbing methods. Using the best equipment so that they are up to date on all the advancements in the industry.
Local Caledon Plumbers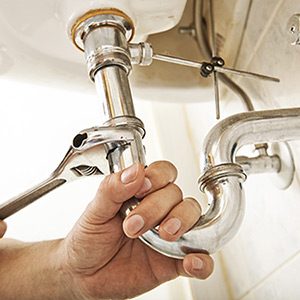 Hiring local plumbers makes a big difference when it comes to solving your plumbing problems. Our plumbers are local and know the Caledon area; they understand the ideal way to perform all services. Our experienced plumbers can figure out what is causing your plumbing problems and fix those problems so that they will stand the test of time even during some of the wild Caledon weather during the rain and storm season.
Drain Cleaning Services
Clogged drains can be quite a problem for many Caledon homeowners. Clogged drains are one of the most common plumbing problems that homeowners face. Over time clogs can build up in drains without the homeowners even being aware that the drains are slowly clogging. Our plumbers are experts at unclogging drains and taking preventative measures. We buy the latest plumbing equipment including sensitive cameras so that our plumbers can clear drains that are hard to reach. That way you do not have to worry about a hidden leak causing damage to the structure of your home.
Caledon Backwater Valve Service
Backwater valve installation is another important service that our plumbers can provide. Installing a backwater valve is a simple fix to a potentially hazardous problem. During the storm and rain, season city sewers get fuller than usual. That extra water can cause sewer pipes to flow into houses through the pipe that sends wastewater from the home to the sewer.
These sewer backups are gross and unsanitary. They can cause flooding, water damage to the home, and even cause damage to the foundation of the home. However, getting a simple valve installed to prevent these backflows can eliminate the risk of dealing with a sewer backup later on. Newer homes probably have this valve installed already but older homes probably do not. Our plumbers can install a backwater valve quickly and easily to prevent any serious flooding of your home from city sewers.
Our Team
We maintain a team of twelve local plumbers that have the best experience and certifications in the local area. Our plumbers continue to train and stay up to date on the most advanced techniques in the industry in an effort to provide better service for your home. We also give our plumbers the latest equipment including digital cameras and sensitive electronics, allowing us to diagnose even the most difficult plumbing problems.
We are a leader in the local plumbing community because we believe in providing great customer service to our local customers as well as continuing to train our plumbers and give them the equipment that they need to provide the best possible plumbing work to our customers.
Customer Service Oriented
We know that dealing with a home plumbing emergency can be nerve-wracking and costly. That is why we always provide a flat rate estimate for the plumbing work that you need. You do not have to worry about additional or surprise charges being added on after the fact. The price we quote you is the price you will pay. That makes it a little easier to deal with the uncertainties of a plumbing emergency. We also have very competitive rates for regular plumbing maintenance that can help eliminate costly plumbing emergencies down the road.
Emergency Plumbing Service in Caledon
Our plumbers are on call for you 24/7. If you have a plumbing emergency in Caledon or in the surrounding areas call us right away. We can have a plumber to your home fast no matter what time of the day or night it is. We are open on all holidays too.  When you have an emergency such as a burst pipe, flooded basement, or clogged drain, you can contact us and we will be there to help solve your problem. For more information, contact ADP Toronto Plumbing, your local Caledon plumbers for a plumbing estimate online or directly at 416-822-2221.