We solve all clogged drain problems, fast and effectively – contact us for a free estimate today!
When it comes to home maintenance problems, there are few things that can be as troubling as clogged drains. A backed-up drain can render the fixture unusable, and this can be a real disruption for the people living in the home. On top of that, clogged drains are unsanitary and they can expose your home to the risk of water damage.
Fortunately, ADP Toronto Plumbing is always ready to come out and clear your clogged drains. We have been serving homes and businesses in Toronto for more than 15 years, and our licensed plumbers use the latest equipment and techniques to ensure that your drains get fixed quickly.
Signs that you need clogged drain service
It's not a good feeling when you go to flush the toilet and the water doesn't go anywhere. Or it could be something like a sink or bathtub drain that isn't working. Regardless of the type of clogged drain that you are experiencing, you know that you have to find a way to restore function. In some cases, you might be able to get the drain moving by using a plunger or you might use a liquid drain cleaner.
When it is a relatively simple fix, you feel good that you were able to address the clogged drain on your own, but there are some situations where these methods will not work. If you have exhausted all of the options available with your own tools, then it is time to call in a professional plumber to fix your clogged drain.
Another point to consider is that even if you did get the drain moving by using a plunger or other tools, is that you may have only found a temporary solution to a problem that is going to continue to reoccur. If you find that a specific drain is often slow to drain or that you have to use a plunger on a regular basis, it is a sure sign that you need to call a plumber to come look at your drains.
Unclogging Drains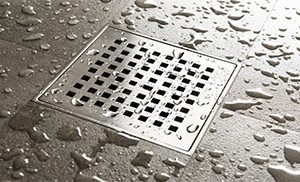 When you need your drains cleaned, ADP is ready to help. Our plumbers can come out to diagnose the problem and restore function to your drains whenever you may need it. Even if it is an emergency situation at odd hours, you can call our team 24 hours a day for clogged drain services.
Our service technician will come equipped with a drain inspection camera to find clogs that are deep in the line, and they can also use this equipment to identify other issues that could be contributing to the problems that you are having with clogged drains. After that, we can use techniques like drain snaking and hydro-jetting to clear the line and get your drains working as they should.
Clogged Drain Service in Toronto
When you have a clogged drain, you can rely on the pros from ADP Toronto Plumbing. If it is an emergency, we can come out at any time to ensure that you get service when you need it the most, and we will do whatever it takes to make sure that your drain is clear and ready for use. For any problem with clogged drains in the GTA, contact the team from ADP Toronto Plumbing.
Why Hire a Pro to Fix Your Clogged Drain Problem?
Many people, especially homeowners, are keen to save a dollar these days. In an attempt to save money there are quite a number of people who are turning to DIY options. The reasons for this are not surprising as the common conception is that cleaning a clogged drain is as simple as buying a piece of plastic from the local dollar store or some kind of chemical from the hardware store. The reality is that hiring a professional is usually your best option, and if you like to consider long-term value, it is typically the more affordable option.
Drain Chemical Destroy Your Pipes
Many companies claim that their drain chemical products are effective to use in order to clear a blockage, they undoubtedly do not mention that their chemicals can also cause corrosion and problems down the road. Not only can it damage your pipes, but these chemicals are simply not safe. Toxic fumes and simply pouring this stuff down the drain is flat out bad for the environment. Additionally, products may not always do the job they say they can, so you may be looking for another option, after all, is said and done.
DIY Drain Snaking
The other option that some people try is either buying or renting, a drain snake and attempting to clear the blockage themselves. This is a noble cause and may occasionally work, the main problem that people need to be aware of in these circumstances is that a drain snake can be a difficult tool to use effectively. There are some skills and nuances involved in snaking a drain and it is often the case that a homeowner, after proudly purchasing or renting a drain snake, ends up calling on a professional after spending their hard-earned money and time on the problem. It is not as easy as inserting the drain snake into a pipe and calling it a day. What if the pipe splits 3 meters down the line and that is where the blockage is, are you skilled enough to guide a drain snake in the right direction? It's worth considering!
We highly recommend a professional that all of your clogged drain Toronto problems. We provide free estimates and fast service, contact us today!