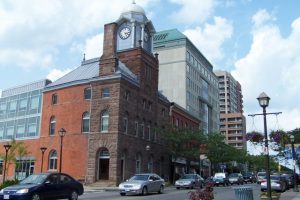 Licensed plumber in Brampton serving residential and commercial properties.
When you need a Brampton plumber, call us first. All of our plumbers have been through rigorous training and they have the experience necessary to solve your home or business plumbing problems quickly. We take pride in being a local company that understands the needs of homeowners and business owners in the Brampton area. You can trust that our plumbers will do everything they can to fix your plumbing problems fast whether those problems are big or small.
Full-service Brampton Plumbing Contractors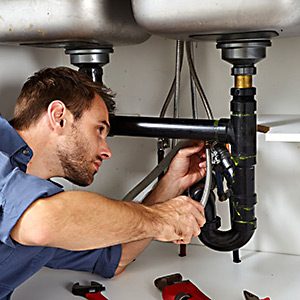 We are a full-service plumbing and drain company. Our skilled plumbers can handle big plumbing jobs or simple clogged drains. No matter what your plumbing needs are, we get the job done right. Preventative plumbing care is important and we can make sure that your plumbing is ready for winter or for the rainy season. Nevertheless, if you do have a plumbing emergency we can take care of that too. Licensed, insured, and bonded, you can depend on our Brampton plumbers.
Local Brampton Plumbers
We can give you the best advice on keeping your plumbing in good working order. Our team is knowledgeable in the local climate, and plumbing systems commonly in use. We know how heavy storms during the rainy season or winter weather will affect your plumbing. We provide all the services and repairs that you need to make sure that your plumbing works flawlessly throughout the year. We are proud to be a local business and to support the local community.
Drain Cleaning Services
Clogged drains are a hassle that homeowners hate to deal with. Routine cleaning can prevent big clogs in your plumbing and our plumbers are the experts at removing clogs if they do happen. Some clogs are unavoidable. Getting your drains and pipes cleaned out on a regular basis throughout the year can prevent massive clogs that can damage pipes or cause water damage to your home later on. All of our plumbers have the best equipment possible to unclog drains as well as the skills and knowledge to get rid of clogs fast.
Brampton Backwater Valve Service
Backwater valve installation is a preventative measure that all homeowners should have done. When the rainy season comes, it is common for city sewer pipes to become full because of the rainwater. When they are full that water and sewage can flow back into residential pipes flooding your basement and causing hazardous build-ups of water. Water damage can be expensive to fix and can expose your home to a nasty mold.
We are backwater valve installation experts and can handle installations on newer homes, older homes, and businesses. So if you want to protect your home by installing a backwater valve, call today for a flat rate estimate. You will be surprised at how little it costs to make sure that your home is protected from potentially hazardous sewage water backups.
Proudly Local
We are proud to serve the Brampton area and proud to employ local plumbers. We have a dozen fully trained and experienced plumbers and five trucks filled with the latest plumbing tools and technology to help protect your home and meet your plumbing needs. We have the latest technology including tracing, CCTV cameras featuring both video and sound recording characteristics.
We are committed to ongoing training and awareness of the latest trends in plumbing technology and skills to make sure that our plumbers know how to fix your plumbing quickly and efficiently. We always offer flat rate estimates so that you can be sure that the quoted price is the price you will pay. You do not need to worry about surprise charges or additional charges. Once we give you a quote for a job that quote will not change. You can be sure that our price will not jump due to extra charges.
Customer Service Oriented
We are committed to making our customers happy. We know how important your home is to you and we want to work with you to make it a safe and comfortable place to be. Our plumbers will work hard to solve your plumbing problems and make sure that you and your home are safe from water damage, mold growth and other hazards that plumbing problems can create. Our customer service team is always available if you have questions or if you have an emergency and need help.
Emergency Plumbing Service in Brampton
We provide 24/7 emergency plumbing services in Brampton. This means that whenever you have a plumbing emergency such as a burst pipe, flooded basement, or clogged drain you can contact us and we will be there to help solve your problem. It does not matter if it is the middle of the night or a holiday or a weekend. Our plumbers will be there for you. When you need a local plumber fast contact us, your local Brampton plumbers, at 416-822-2221.