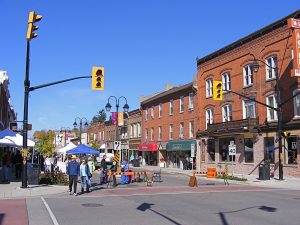 Licensed plumber in Georgetown serving residential and commercial properties.
Our professional Georgetown plumbers will work hard to solve all your plumbing problems. We only hire the best local plumbers so you can be sure that you will always get quality repairs. Customer service matters to us and making sure that our customers are happy is our number one priority. We provide both emergency plumbing services and regular maintenance. No matter what your plumbing needs are for your home or business, our certified and experienced plumbers are here to help you.
Full-service Georgetown Plumbing Contractors
Every plumber that we hire is bonded, licensed and insured so you can feel safe having him or her work at your home. We know that plumbing problems can be a huge hassle and we will try to make the process as simple as possible for you. We also provide flat-rate estimates for all jobs so that you do not have to worry about additional charges popping up later on. The price you are quoted is the price that you will pay. Our customer service team members are always happy to discuss estimates and answer your questions.
Drain Cleaning Services
Drain cleaning is an important part of home maintenance. Regular drain cleaning prevents full clogs of some of the most used plumbing systems in your home like the kitchen sinks, laundry pipes, bathroom, and toilet plumbing. If you do end up with a fully clogged drain you can call our experienced team to come and help you any time of the day or night so that your home and your family's health aren't at risk from burst pipes, flooding, or other problems that can be caused by a clogged drain.
Georgetown Backwater Valve Service
Does your home already have a backwater valve? Some newer houses already have this great safety feature but many older homes do not. Backwater valve installation will stop water from the city sewer system from flowing into your home. When backwater floods occur, they can cause serious damage to your basement and sometimes even the foundation of your home. They can also lead to health hazards in the home like mold growth, especially if they are not dealt with quickly. The best way to prevent city sewer water from ending up in your home is to get a backwater valve installed as soon as possible.
Local Georgetown Plumbers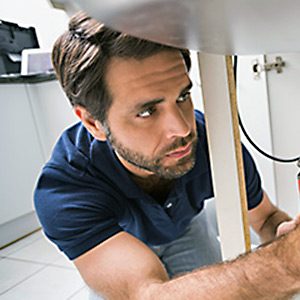 Georgetown homeowners want to hire local Georgetown plumbers. We understand that, and we know how important it is to hire local service providers. All of the plumbers that we are hire local and understand the way that the Georgetown climate can influence the plumbing in your home. From knowing how the winter cold affects to your pipes, to knowing when your pipes are most likely to flood. The local experience that our plumbers have makes it possible for them to solve all your plumbing problems.
Our Plumbing Team
Services include simple faucet replacement, drain cleaning, fixing burst pipes, preventing flooding and real emergencies; our skilled plumbing team can handle it all. There is no job too big or too small for them. We maintain a staff of a dozen fully trained and certified plumbers who operate out of five fully equipped pluming trucks. No matter what your plumbing needs are, we have you covered.
We work with modern high tech plumbing equipment that enables us to deliver the most cutting-edge solutions including tracing, CCTV cameras featuring both video and sound recording characteristics.
We use the best and newest high tech equipment to solve your plumbing problems with as little disruption as possible. If you want to be sure you are getting help from the most experienced plumbers in the Georgetown area, call us.
Customer Service Oriented
Customer service is our highest priority. We take our work seriously and we want you to be happy with the work we do. All of our estimates are flat-rate. That means that the price you are quoted is always the price you will pay. We offer many discounts as well for both emergency work and routine maintenance. If you are worried about the cost of plumbing work or if you have questions you can call one of customer service reps anytime to get the information you need. We are happy to provide estimates for all jobs.
Emergency Plumbing Service in Georgetown
We know that emergencies do not always happen at convenient times. That is why we are never off the clock. When you have a Georgetown plumbing emergency you can call us 24/7 every day of the year and talk to a real person. If you have a plumbing emergency and you need help right away in the Georgetown area contact ADP Toronto Plumbing, your local Georgetown plumbers for a plumbing estimate online or directly at 416-822-2221.