Toronto Plumbers
We provide full plumbing and drain services including water service installation & upgrades, drain cleaning, drain repairs, and basement waterproofing. Our team of licensed, experienced Toronto plumbers will provide you with the most cost effective, high-quality solution.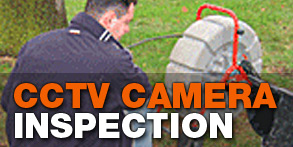 CCTV Drain Camera Inspection
CCTV camera inspection will locate problems fast! Call us to book an appointment and one of our professional plumbing technicians will use specialized CCTV camera to discover any problems inside your drain, sewer or storm pipes quickly and efficiently.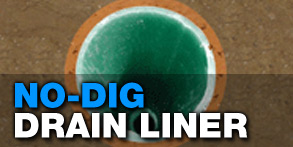 No-Dig Drain Pipe Liner
It is now possible to repair your drain pipe without having to dig up your landscaping! Our proprietary no-dig drain pipe restoration process utilizes CCTV inspection to locate the areas of damage, once located we install the drain liner providing a long-lasting solution.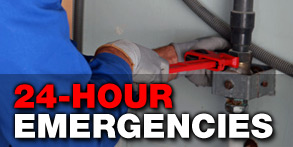 24-hour Emergency Plumbing
We're there whenever you may have a plumbing or drain issue! ADP Toronto Plumbing offer 24-hour emergency plumbing services, whatever your problem may be we are here to provide you with a solution to your issues. Call us right now!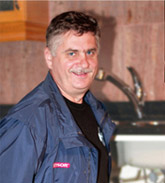 Experienced Toronto Area Plumbing Contractors
For more than a decade, we have provided plumbing services to customers in the Greater Toronto Area. As professional plumbing contractors working in the residential, commercial, and industrial sectors our team is experienced in sorting out all of your plumbing problems such as sewer backups, leaking faucets, clogged drains, frozen pipes and other plumbing problems.
Our promise to you includes timely arrival, high standards of professionalism, courteous professional plumbers, and the ability to get the job done right with the least inconvenience to you. We value our customers highly and strive to be your first choice when it comes to plumbing contractors in Toronto.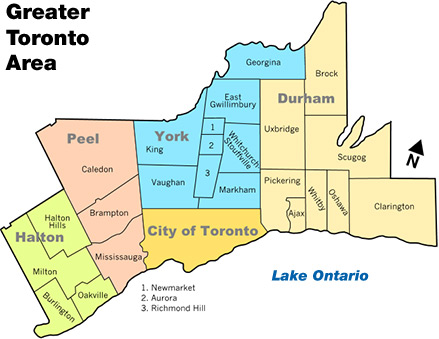 Full GTA Service Coverage
We provide drain and plumbing services in Toronto and across the entire GTA; Halton region, Peel region, Durham region, York region, and of course the City of Toronto. As licensed, insured, and bonded Toronto plumbing contractors, we provide you with the best plumbers Toronto has to offer; highly-trained, courteous, and professionals skilled in their craft. As you would expect from a licensed plumbing contractor, we understand the intricacies and nuances of the GTA's unique water supply, drains, and sewer line structure.
Our service area includes the entire GTA, in particular: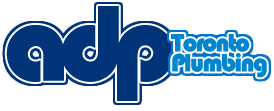 Choose Licensed Plumbers Toronto Depends On
The credentials our Toronto plumbers offer include licensed, bonded and insured employees, strong supervision and qualified management. In addition to capable plumbing contractors, we also bring you top-of-the-range equipment, such as non-invasive leak detection thermal imaging, closed circuit television cameras and sonic listening devices, which can identify water and flood damage, mould behind walls, ceiling leaks, and cracked, leaking water pipes.
With nearly 15 years of experience providing high-quality plumbing services, we are your one-stop shop for all plumbing and drain problems. We use only the finest quality plumbing supplies on your project ensuring long-lasting results, all back by our service guarantee. Our service is underpinned by quality customer relationship management, quick response times and certified workmanship. We operate 24/7 on 365 days a year – when you need an emergency plumber in Toronto, we are here for you.
Next time you require the services of a Toronto plumber, look no further than ADP.
Need plumbing or drain services?
Installs, upgrades, and repairs – we do it all.
Professional Plumbing Toronto Residents Depend On
With over 15 years of experience you can trust our plumbers to get the job done properly, with a minimum of disruption to your routine whether it's at your home or place of business. Being fully licensed, insured, and bonded you can depend on our service whether it's installation, inspection, or repair work.
We provide a variety of plumbing services in Toronto and our professional plumbers are experienced in providing a wide range of plumbing and drain services. If you happen to be looking for plumbers in Toronto, you can depend on ADP to provide exceptional services. You can always contact us for a free plumbing consultation and to receive a Toronto plumbing estimate.
Our plumbing services include: