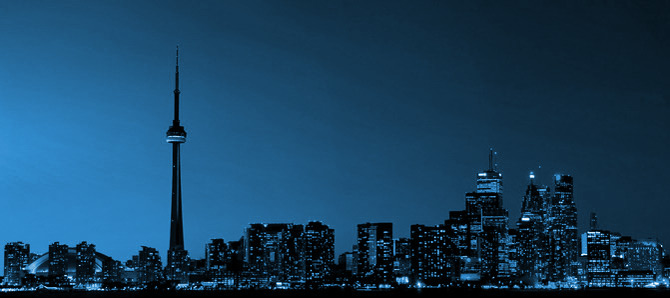 Licensed plumbers in Toronto providing residential & commercial services.
As a licensed plumber in Toronto, keeping abreast of developments in plumbing technology and maintaining a working knowledge of Toronto's unique water bylaws and sewer line structure is full time work for our experienced team. ADP have been providing plumbing in Toronto and the surrounding neighbourhoods of the GTA for nearly fifteen years. As your local Toronto plumbers, we make it our business to have the latest equipment and materials at hand, to offer prompt and courteous service to our customers.
Expert Plumbers in Toronto, ON
All plumbers in Toronto are required to be fully trained, licensed, bonded and insured to operate in the GTA. All our plumbers have completed the Ontario certificate of qualification, which is awarded only on completion of an extensive apprenticeship and on-the-job training. With offices located in the downtown core, we have easy access to all locations needing plumbing in the Toronto area. We offer the highest quality service coupled with the most cost-effective solutions.
Our Plumbing Service Guarantee
Our plumbers are available 24 hours a day, every day of the year, to attend to all your plumbing and drain issues. These include drain cleaning and snaking, sewer repair and rehabilitation, toilet, sink and faucet replacement and repair. We handle leak detection and location, installation of new water services, and pipe replacement. We are a highly experienced Toronto plumber, we use the most updated equipment such as detection devices, camera inspections, hydro jetting, pipe bursting and backwater valves.
Pipe Replacement
One of the primary concerns for plumbing in Toronto is aging water pipes. As water pipes deteriorate, they develop cracks and stresses at the joints. Old galvanized steel pipes corrode internally, resulting in rough inner surfaces to which mineral deposits and other matter adhere easily. As deposits accumulate they affect the flow of water from the mains to the outlets in your home, causing low water pressure that results in a trickle from your taps. With the top of the range equipment at our disposal, our Toronto plumbers can repair or replace your pipes using up to date, trenchless technology such as pipe bursting.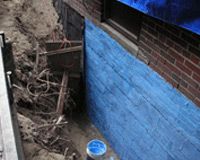 basement waterproofing. We'll help you resolve your basement waterproofing and foundation repair in Toronto without a hassle. If you have water oozing through walls and floor cracks, windows and doors, this can present a health hazard as well as a risk of flood damage to your home. Our plumbers will examine your premises and identify the cause of your problems, and provide you with sound advice and a cost-effective quotation for resolving the situation.
Drain Repair & Cleaning
Drains are a critical aspect of plumbing in Toronto. Nothing is more inconvenient to the homeowner than a clogged drain, plugged toilet or flooded basement. Our plumbers keep your drainage system in top working order through regular drain inspections, ongoing maintenance and quick response times when you detect a problem we're able to provide you with effective drain repair Toronto residents depend on. Every minute of every day, the Toronto area plumbers at ADP are here to serve you, resolving your plumbing issues.