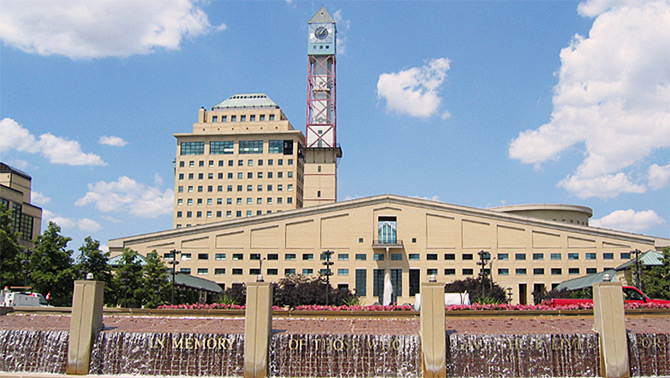 Licensed plumbers Mississauga residents can depend on.
It is full time work for our professional Mississauga plumbers to stay on top of all of the plumbing advancements and keep up to speed with Mississauga's unique water system. The professional plumbers of ADP certainly have their work cut out for them providing plumbing in Mississauga and the nearby west end GTA areas, but we do it – and do it well. It's our job as your professional, expert local plumber to utilize the latest plumbing techniques and best materials in order to provide a top quality plumbing job.
Highly Qualified Mississauga Plumbing Contractors
It's important that to hire licensed, bonded, insured, and fully trained Mississauga plumbers – all characteristics we boast here at ADP. Our plumbers have conquered the strenuous Ontario certificate of qualification – a task completed after many hours of strenuous on-the-job training and apprenticeship. With a west GTA office location we are more than equipped to cover the entire needs of plumbing in Mississauga. Our services are high-quality and we aim for complete customer satisfaction providing flat-rate pricing, seniors discounts, and rebate assistance programs.
We're there when you need us!
To cover all of your potential emergency plumbing needs – our Mississauga plumbers are on-call every day of the year, 24 hours a day. Our emergency services include sewer repair and rehabilitation, drain cleaning and snaking, toilet, sink and faucet replacement, maintenance, and/or repair. With years of experience we've done it all, our services are diverse including pipe replacement, pipe bursting, leak location and detection, installation and upgrades to new water services. ADP are some of the most experienced Mississauga plumbers and know how to get the job done right offering our customers a high level of plumbing expertise – we use all of the most modern and up to date plumbing technology to provide cutting-edge services.